Second post in my super-fruit series! View the first one here: The Power of Grapefruit: Super-fruit Series! #1
Super-Fruit 2: Blueberries
10 Health Benefits and Facts:
Blueberries are high in calcium, iron, magnesium, zinc, Vitamin K (especially) and phosphorous, which helps to better bone health.
Blueberries contain anthocyanin, which acts as an antioxidant and has anti-viral benefits.
Blueberries also have anti-inflammatory benefits.
Blueberries are rich in antioxidants and fiber.
Anthocyanins also fight free radicals, which can damage the body's cells and cause wrinkles/premature aging.
Blueberries promote hair growth. They improve the circulation and oxygenation of blood throughout the body, especially in the scalp.
Blueberries, like many other fruits, contain folate, which helps to inducethe production of serotonin. Serotonin can fight off depression and also improve your mood.
Blueberries do not contain cholesterol.
The high fiber content in blueberries aids the body in reducing the total amount of cholesterol present in the blood, and decreasing the risk of heart disease.
Eating blueberries can offer youthful looking skin, and brighten up dull and/or sun damaged skin.
~~~
Recipes
A R O U N D  T H E  W E B :
1. Best Blueberry Crisp by Melissa's Southern Style Kitchen

---
2. Blueberry Pie Recipe by Simply Recipes

---
3. Blueberry Lemonade by Damn Delicious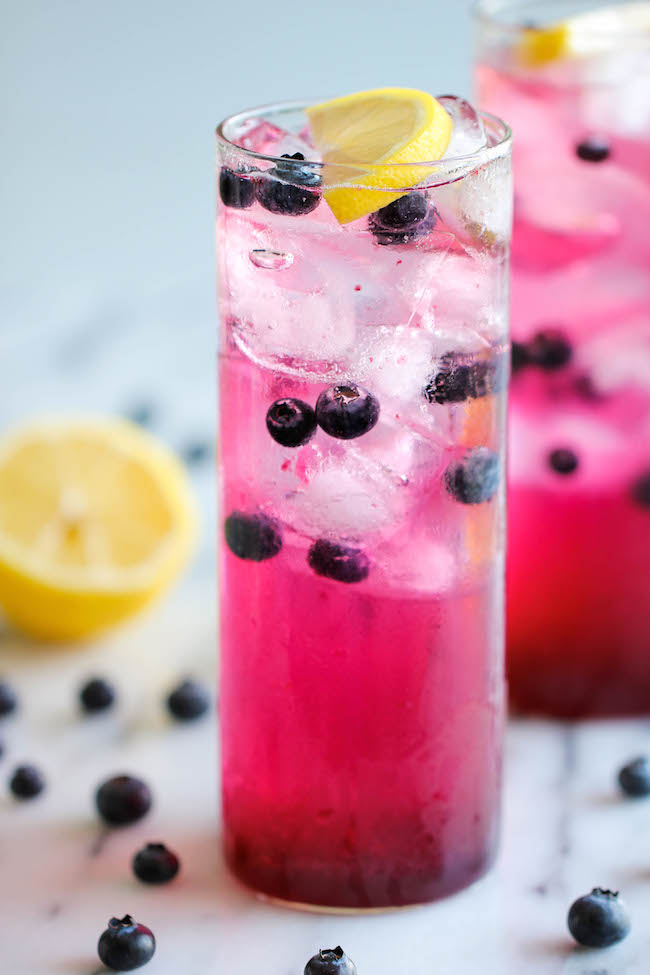 ---
4. Roasted Blueberry Ricotta Crostini by Two Peas and Their Pod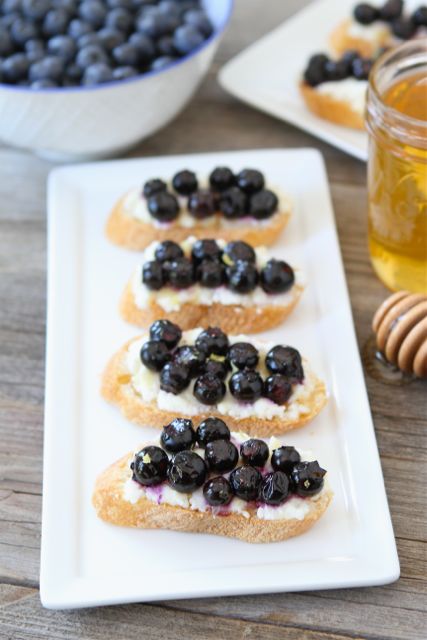 ---
5. Blueberry Feta Salad by Lemon Tree Dwelling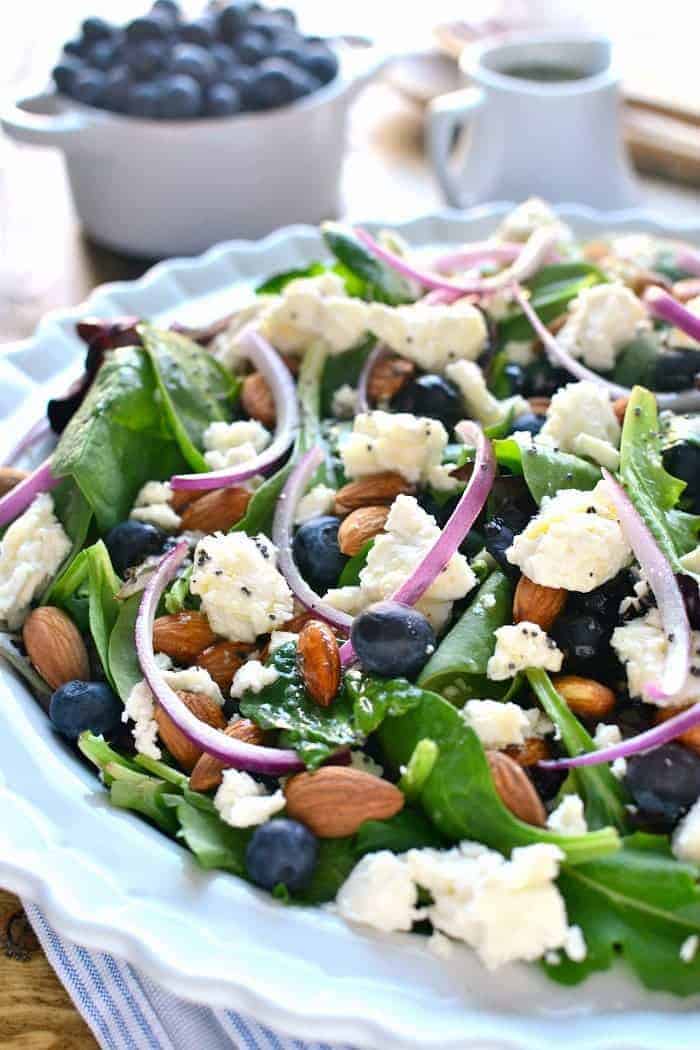 ---
---
That's all! If you are a food blogger and also have a blueberry recipe you'd want to share and have featured here, let me know.
Have a wonderful day!